Mobile Grab Bar Specialist for the entire Treasure Coast of Florida
Safety bars for the entire bathroom
We have a very large selection of Moen® grab bars
Elegant and functional Grab Bars from Moen®
We can install Moen® safety bars anywhere that you need them
Safety — Accident Prevention
Shower safety is an issue for all members of the family. From the grandparents, parents, people experiencing mobility issues or recovering from a surgery, and even the grandchildren. Everyone can benefit from being proactive in preventing accidents in the bathroom. Installing a grab bar is one of the easiest and affordable ways to prevent an accident.
70% of all home accidents occur in the bathroom!
As we get older and lose agility, bathing can become difficult. Falls in the bathroom, especially the bathtub and shower areas, are a leading cause of injury. Grab bars installed will provide safety and support to help you maintain balance. Everyone will benefit from having grab bars installed, making it easier to get in and out of the bathtub or shower.
Retain your confidence and independence!
Once an accident has occurred independence can be lost. Being proactive by having grab bars installed in the correct location by a professional can restore your confidence and independence. Grab bars will aid in your ability to maintain balance. This makes it easier and safer to get out of showers, tubs or even up off of the toilet.
Most of our customers report that they have regained their confidence. Some even say they feel less dizziness in the shower. Knowing they have support they can count on when needed reduces their fear of a slip or fall. The confidence that they can take care of themselves in their own home longer is priceless.
Call Bobby for your FREE bathroom grab bar consultation: (772) 475-6446
Why grab bars?
To ensure the health and safety of our loved ones. Protecting the entire family from slips and falls is easy and affordable. By installing grab bars you can be assured of your families safety.
Who are grab bars for?
Bathrooms are the most dangerous area in any environment due to their wet nature. 70% of all home accidents occur in the bathroom and an accident can happen to anyone. Grab bars are useful for everyone. Expecting mothers, the elderly, children, and anyone recovering from an injury.
Are grab bars reliable?
Grab bars are very sturdy and if they are installed by a qualified professional they are dependable. Once they are installed they are always there to support you in any time of need.
Are grab bars ADA compliant?
Not every grab bar is the same. That is why we only use Moen® products. The entire Moen® line is ADA certified and we specialize in installing any equipment according to ADA standards. Grab bars should always be installed by a professional to ensure that they can be relied upon to support your weight.
Do you provide other services?
We specialize in grab bar installations, but we are a bathroom safety specialist and do offer other products like shower seats and handheld showerheads. If you aren't sure just give us a call: 772-475-6446. We would be happy to answer any of your questions.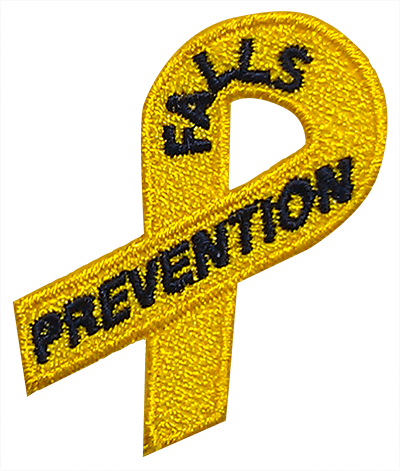 Experienced
License # MCNS6340
Bonded
Insured
Certified for Residential & Commercial